What to Expect:
-Photo Time with Santa: Create beautiful, lasting memories as a professional photographer captures your family's special moments with Santa.
-Treats Galore: Enjoy a delectable spread of holiday treats and beverages.
-Festive Atmosphere: Immerse yourself in the holiday spirit with enchanting decorations, music, and more.
-Family Fun: Celebrate togetherness and make this holiday season even more magical.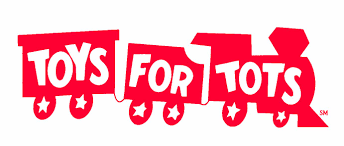 In the spirit of giving, we kindly ask you to consider bringing unwrapped toy to support the Toys for Tots program. Your contribution will help bring joy to children in need during the holiday season.